Red 5 installation Services
Red5 is a media server which has a powerful video streaming and multi-user solution to the exciting client technologies like Adobe Flash Player. It is implemented in Java and uses some other most powerful open source frameworks and delivers solutions for business in all areas including enterprise.
Red 5 installation Services in Quintet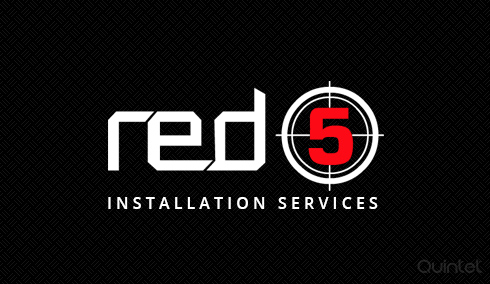 Red5 is an open source Java implementation of a Flash Media Server which is free. It mainly supports recording and streaming of audio and video, live stream publishing, and Flash remoting. Red5 supports streaming VideoFLV, F4V, MP4, Audio MP3, F4A and M4A. With Red5 you can create Live Stream Publishing, Red5 Remoting, RTMP, VOD, SharedObjects, live video broadcasts, AMF0, AMF3 Compatible, remoting. Apache ant server is also included with this installation. Quintet provides Red5 media server installations according to clients' requirements. We are also experts in customization of the Red5 media server uses like Video Conferences, Enterprise Application Software and for purposes like Multi-User Gaming etc.
Red5 Service Installation Features
Installation and configuration of Apache Ant
Installation of Java and other dependencies
Red5 admin panel installation
Red5 Web server integration
SSL Support
Remoting
Configuration supports Stream audio and Video (FLV, MP4, M4A, and MP3)
RTMPS – RTMP over SSL
RTMPT – Tunneling over HTTP
Benefits of Red 5 installation
It supports all the latest multi-user API's including NetConnection, NetStream and Shared Objects by providing a powerful RTMP/Servlet implementation. Its application server has an embedded Tomcat Servlet container for JEE web applications. With the Red5 Media server, we can develop an open and extensible platform for video conferences, multi-user gaming and Enterprise applications.Its features include Streaming Audio/Video (FLV and MP3), Streaming Audio/Video (FLV and MP3), Shared Objects, Live Stream Publishing and Remoting ( AMF0/ AMF3).
Red5 is a much cheaper alternative to the expensive Adobe FMS. Also it can do nearly everything that Adobe FMS can do. By using a Red5 server we can broadcast live audio / video streams and can also record live media stream. Red5 is also used by Video chat sites
Red 5 Supports Audio Streaming for MP3, F4A, M4A, AAC and more audio formats
Red 5 Supports Video Streaming for FLV, F4V, MP4, 3GP and more video formats
Red 5 Allows Live Streaming Publishing
Red 5 Supports Recording Client Streaming for FLV and AVC+AAC in FLV container
Red 5 Supports Remoting for Protocols such as RTMP, RTMPT, RTMPS and RTMPE
Red 5 Allows Objects Sharing
We at Quintet are here to help you configure Red 5 in your server.