R1soft Backup & Support Services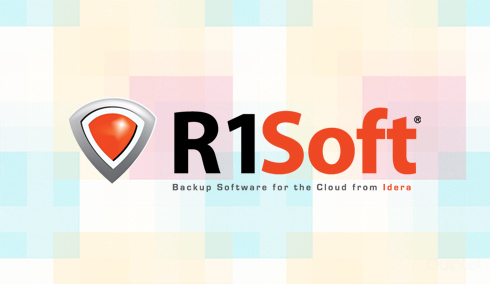 Righteous Software Inc., commonly known as R1Soft, is a part of an international computer software company called BBS Technologie. They developed the R1Soft (Continuous Data Protection CDP) technology which backs up data in a bit-by-bit basis. R1Soft protects your data by using replication and synchronization over the network storing point-in-time snapshots in disk-based storage. Electronic devices are vulnerable by nature and hence effective steps should be taken to face any situation of data loss. Ignoring the backing up of data can result in getting your valuable data lost of ever. To prevent such disaster we at Quintet help you setup the most reliable data backup system R1soft CDP.
Features of R1soft that help your Company
CDP is the Continuous Data Protection, which allows to backup your data without intermission and any loss. This is a disk-based data protection that provides periodic storage of data to a central backup management server. This technology is proven as the best backup solution for the webhosting industry. Applicable in multiple platforms such as Windows, Linux especially RedHat, CentOS, Ubuntu, Debian, SUSE and most custom Linux kernels.
It makes use of block level backup that provides several advantages including the speed of completing a backup operation, a drastic reduction in disk and network I/O, the ability to perform backups as frequent as every 15 minutes. Data is backed up and restored with end-to-end strong encryption. The backup data stays encrypted until it is being decrypted during restoration. Using R1soft we can easily restore the mysql databases for you at required recovery points.
It can be setup to allow access only to administrators, group-based administrators, multi-tenant, tiered multi-tenant or a custom configuration. The multi-tenant setting is ideal for most of the Hosting environments where each client company can be given control only over their own users and servers. Likewise, the tiered multi-tenant setting supports two levels of clients allowing first tier clients to resell their space to second tier clients.
R1soft Backup & Support Services at Quintet
Quintet Solutions provides you the best offsite Backup solution using R1soft, which associates continuous data protection and it has an added privilege of MySQL restore application, which deals in the area of Continuous Data Protection, disk-based online backups, disaster recovery, and bare-metal restore in both Windows and Linux servers . So the Support Team at Quintet makes sure your applications, files, and data backups are complete and secured at the same time easy to restore.
R1soft Agent installation and configurations
Our techs are experienced and can assist you with Installing Agents on CentOS, RHEL, Fedora or windows machines for configuring R1soft backups for your servers.
Upgrades
We can perform the CDP Enterprise Edition/Agent upgrades on your servers as the new versions are released.
Bare Metal Restore
We can perform the Bare Metal Restorations on your servers and help in building up the server from a fresh install.
Recovery Point
We can configure the r1soft backup point retention period. This can be changed according to the backup requirements , we can also provide multiple backups at various intervals