Windows Server Administration Services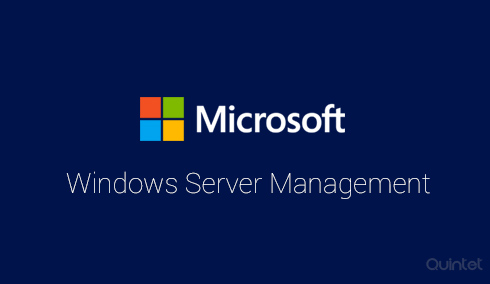 Rendering efficient technical support is inevitable in web hosting business.Our server Engineers here at Quintet are experts, who have years of experience in Windows server administration. Working around the clock, our team helps you to cater the needs of your end user around the globe. Irrespective of being control panel driven or not, our team has the expertise in setting up, maintaining and troubleshooting servers. Our team possess excellent communication skills, enabling them to interact with your customer via ticketing system or live chat.
Windows server support offered by Quintet
At Quintet we provide support for windows servers having control panels, like Parallels Plesk Panel. We do have experience in setting up and administering IIS (Internet Information Services), Microsoft SQL Server 2008 R2 etc. We offer monitoring services, where your servers are monitored 24/7 . Not only that, we can also get your servers scanned for any vulnerabilities using latest security tools and have reports sent to you. Our team can help you with third party installations, configurations, control panel setup, services installation, upgradations at any time of the day. Our experts can setup custom scripts, software, firewalls, backup solutions and monitoring tools for your Windows servers.