Amazon CloudFront Services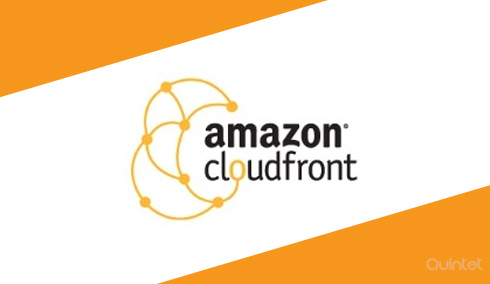 Amazon's CloudFront is an amazing content delivery web service. It merges with various other Amazon Web Services (AWS) and gives companies and web developers a fast and easy way to roll out and distribute its content to users at high data transfer speeds. Amazon CloudFront helps you to deliver your website's static/dynamic or streaming content using their global network of edge locations. When your content is requested the request is automatically routed to the nearest edge location, thereby delivering your content at a blazing speed. CloudFront is optimized to work well with AWS, Amazon S3, Amazon EC2, Amazon Elastic Load Balancing, and Amazon Route 53. Amazon CloudFront also works smoothly with any non-AWS server which stores original, definitive versions of your files. CloudFront doesn't come with contracts or monthly subscriptions. You pay only for what you use.
Key Features of Amazon CloudFront
Mobile Device Detection is a Key Feature in Amazon CloudFront
Amazon CloudFront now has Geo Tagging based on user location so that the user can have his personalized content
Irrespective of being HTTP or HTTPS you can deliver.
Amazon CloudFront now has usage charts for you to track the web distributions so you can now see the data transfer and track the trends.
Dynamic content support
Live streaming using windows media services
Access logs can now be seen with Amazon CloudFront. You can see all activity logs using this feature
Private content is now supported by Amazon CloudFront. You can now control who is to download your files from CloudFront
Faster performance, cost efficient, multiple CNAME support.
Amazon CloudFront Desktop /Server management Support at Quintet
Quintet provides support for Amazon CloudFront Desktop/Server management. We provide efficient systems administration which helps in faster problem resolutions and access to experts when you need them.
Our IT Managers can easily setup the platform and infrastructure based on your business requirement.
Quintet offers you services to support the complete lifecycle of building your applications.
Quintet's CloudFront technicians are experts at what they do , they deploy, test and maintain your application.
We are also proficient in
Amazon CloudWatch
Amazon EC2
Amazon Route 53
Amazon S3
Amazon Relational Database
Amazon Web Services
Support for Amazon CloudFront Landscape
Quintet also provides support for Amazon CloudFront Landscape and systems management tool available with CentOS Advantage. Our 24*7 support team ensures smooth running of your CentOS machines making office CentOS desktops, servers and cloud instances more cost-effective and efficient.