Ubersmith Infrastructure Automation Services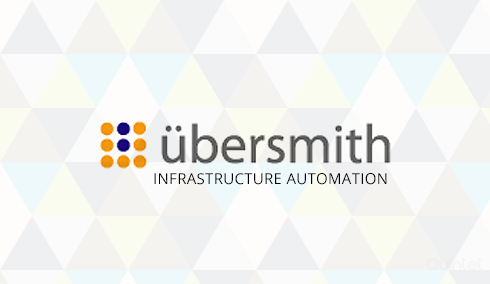 Ubersmith is one of the popular Billing, Customer support and Data Center Automation application provided by Ubersmith, Inc. Ubersmith mainly has two products named Ubersmith DE and Ubersmith Pro.
Ubersmith DE
Ubersmith DE "Datacenter Edition" offers additional features specifically for datacenters, which includes IP Address Management, Bandwidth Billing, Total Customer Support and Device Automation, Environmental Monitoring, and Remote Reboot Management.
Ubersmith PRO
Ubersmith Professional Edition is tailored for the mid-size web hosts, ISP, and other online billing companies. Ubersmith Professional Edition has integrated all the features available in the lite version and have also additional features such like Equipment Management and Tracking, Fully Automated Recurring Billing and Customer Help Desk Manager
Ubersmith Infrastructure Automation Services by Quintet
We at Quintet provide Ubersmith support for various requirements and integration of client requirements in various areas like Domain Registrars, SSL Providers, Merchant Providers, Electronic Payment Processing and Support for Quickbooks via Web Connector via Ubersmith. We also provide customization as per the clients requirements. Some of the features we tweaks for clients on Ubersmith are :-
Domain Registrars
We provide Ubersmith support/integration for automation and management tools helping the domain registrars. Using Ubersmith, domain registrations can be automated with the client account information and complete the registration process using credits or payments as per the settings. Other features like Add domain, request domain transfers, register domain and renew domain can be intergated within the Ubersmith interface. So the admin can manage all under the Ubersmith itself using the account details or contact lists.
SSL Providers
SSL certificates purchases can be done using the Ubersmith from various providers, this utilizes controls to instantly order SSL certificates within the Client Manager or Order Manager.
Merchant Providers
Ubersmith supports more than 50 payment Gateways, which helps in electronic payment processing. Ubersmith provides support for large number of electronic payment systems other than credit cards.
Web Connector :Support for Quickbooks
Ubersmith supports synchronize Clients, Invoices, Service Plans ('Items' in QuickBooks), Taxes and payment systems
Features of Ubersmith that will be beneficial for you
Single page glance of your equipment and the status of all the ports and services that are monitored.
Efficient bandwidth transfer configuration.
Simplified IP Management and Web Server application monitoring.
Automate your clients life cycle end to end by automating those monotonous tasks of invoicing and collections.
Ubersmith automates reboot configuration and provides easy to use client accessible controls.
Intelligent Servers due to the tools provided for deploying and monitoring Varnish , Apache , Memcached ,MySQL , Nginx and Lighttpd.
Ubersmith order manager will fully automate cPanel license and account creation.
All in one account manager, help desk and order management system.
Manage Multiple Business entities within one Ubersmith instance.
Ubersmith helps you manage your cloud with advanced graphing and monitoring capabilities.
Automate transfer and overage billing has never been easier. Monitor data transfer rates via SNMP , graph bandwidth utilization.