ModSecurity Installation, Configuration and Support Services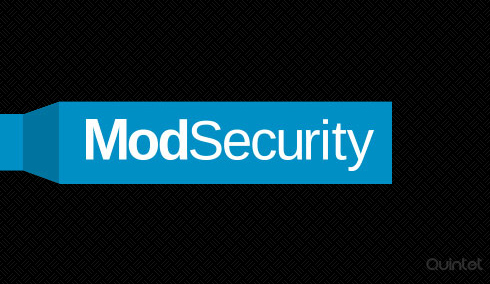 With over 70% of attacks on internet targeting web servers, idea of blocking them before they reach web applications is crucial. ModSecurity is a cross-platform, open source web application firewall (WAF) module. ModSecurity enables web application defenders to gain visibility into HTTP(S) traffic and provides powerful rules to implement advanced protection. ModSecurity makes full HTTP transaction logging possible.
ModSecurity Installation , Configuration and Support Services at Quintet
We have expertise in Modsecurity installation/configuration and maintenance on Linux servers. We can setup Mod_security as an apache module to protect websites from various attacks such as brute force attacks, DDOS, web application security attacks etc. We develop rules for detecting bots, scanners, crawlers and other surface malicious activity. Our rules are capable of detecting access of Trojans horses.
We can install and configure mod_security on your servers and add rules according to the requirements. In cpanel servers it can be setup to have Modsec Manager to enable and disable this feature.
We can also assist you to get the Mod Security disabled for a specific domain alone on the server since, we might have to override the securities at several instances and this can be achieved by disabling the mod_security rules for specific domains rather than disabling it for the entire server.