ESET Installation , Security and Support by Quintet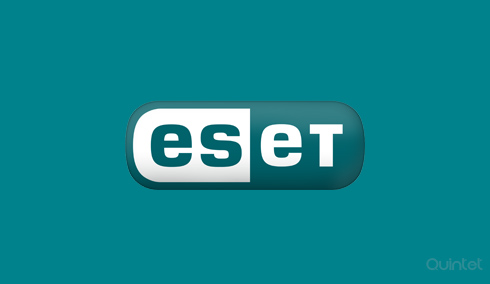 ESET is one of the largest manufactures of security products in Internet world. It offers antivirus products like NOD32 that competes in the industry with other manufacturers like Avira, F-Secure, Frisk, Kaspersky, McAfee etc. ESET optimizes system resources and space utilization of their products by extensive use of assembly language in its database.
ESET has been recognized as the most effective security solution in industry due to its highly optimized codes. It has several protections layers that helps to protect wide rage of malwares, including emerging variants. ESET has a well featured scanning engine called ThreatSense that detects and eliminates security threats before they become active in your system. ThreatSense significantly reduces scanning time required to identify any rage of security issues. It's auto update feature keeps your system safe from latest threats. ESET solutions analyzes files for any resemblance to known malicious code samples before virus signatures can be developed.
ESET Installation , Security and Support by Quintet
We at Quintet offer ESET installations/Activations services for all products. We do remote administrations and can provide upgrades once they are made available. We also provide Virus signature databases updates which helps to keep your systems secured from known viruses. Our security experts can run the scanning on your suspected systems and can take necessary actions to cure the infections if any is detected. We also offer a full range of protective services with ESET's SMART SECURITY service, the ESET antivirus service, including:
Antivirus protection
Antispyware protection
Host-based intrusion prevention system
Anti-phishing protection
Antirootkit
Protection against keyloggers
We also assure that the antivirus protection runs effortlessly as a background program on any computer without slowing down the system or running programs.