CSF Security Services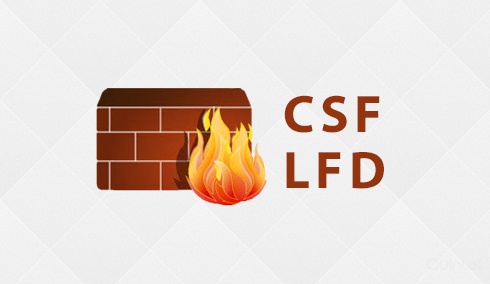 CSF (Configserver Firewall ) is a Stateful Packet Inspection (SPI ) firewall using IPTABLES. CSF can be used in various linux Operating systems as a software firewall. CSF suit includes Login Failure Daemon (LFD) which scans various system/service logs every second for failed login attempts ( Brute Force Attacks ) and quickly block source of attacks by blocking IPs, issuing alert mails to system administrators.
Like any other IPTABLE firewall CSF too allows ingress/egress traffic only if they are specifically allowed, which reduces the risk of attack/intrusion to the network effectively. It also has front-end interface for cPanel, Webmin, DirectAdmin which makes it even more user friendly. In cPanel, CSF has extra features like Email Script Alerts, Process Tracking, Directory Watching etc. There are separate files for allow/Deny rules. Additionally we can include files in csf.allow/deny for extended functionality.
CSF Security Services at Quintet
We have in-depth knowledge in Iptables and this gives us better understanding of installation/configuration and administration of CSF as it works using Iptables. We have experience in deploying CSF in production environments like web-servers, mail/DB/DNS servers. Services rendered using such servers are targeted very frequently and deep knowledge in firewall is required to identify the nature of attack and take necessary steps to counter them.
We use protocol/port/inbound/outbound combinations to make complex rules that is specific to conditions which allows extended applicability. We have customised rules for server hardening, preventing brute forces attacks, DDOS prevention, identifying spamming activities, blocking network intrusion and denying hack attempts.
CSF Service
We can help you to secure your server from attacks.
The load on the server can be regularized by restricting the open ports and blocking the source of any denial of service attack.
Provide regular, correct and relevant information on your server to identify any security breach or attacks.
We can check for existing exploits installed or running on the server
CSF Installation and Configuration
In cPanel servers, CSF is made available as a security plugin and that makes it easier for the user to install it. But in case of servers without cpanel or servers with any other control panel, our server Engineers can help you install CSF and configure it for maximum security. We configure CSF by restricting the ports necessary for the services rendered by the server and intrusions will be reported in an instant to the admin email which is configured using LFD. We can also setup CSF in your server to automatically block the source of brute force attack.
CSF can be configured to alert the admin on instances of spamming and failure of various services. It can also be used with mod_security to block IPs, when plugins like mod_evasive failes in apache. Our team can also help you with upgrade of CSF between versions on control panel driven servers as well as white labelled servers.