CentOS Desktop /Server management Support Services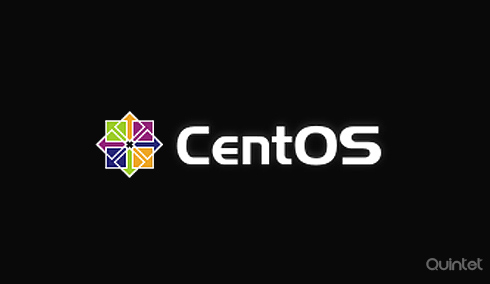 CentOS (Community Enterprise Operating System) is an RPM based Linux distribution which provides free and enterprise-class operating system. CentOS is also a community-supported computing platform. The CentOS Linux distribution is a stable, manageable, predictable and reproducible platform derived from the sources of Red Hat Enterprise Linux (RHEL). CentOS Linux is functionally compatible with RHEL. CentOS is for organizations and individuals that do not need strong commercial support but need an enterprise class operating system and stability.
CentOS version is released approximately every 2 years and each CentOS version is regularly updated to support newer hardware (approximately every 6 months). Starting with CentOS 5 each version is supported for 10 years (for security updates) and previous versions for 7 years. Since March 2004, CentOS Linux has been a community-supported distribution derived from sources freely provided to the public by Red Hat. CentOS mainly changes packages to remove upstream vendor branding and artwork. CentOS Linux is of no-cost and free to redistribute.
Now CentOS is officially joining forces with Red Hat while staying independent from RHEL. Red Hat will bring resources and structure to the project and CentOS will provide a stable testing ground for new technologies; -for RHEL and many other projects
How can Centos be beneficial for your company
Stability
CentOs comes from the Red Hat Enterprise Server which is Linux-based. It is a commercial operating system. CentOS is a lot more stable than other freely distributed Linux systems because it is a commercially released system. When compared to other Linux-based operating system, CentOS runs only most basic stable versions of the softwares, thereby reducing system crashes.
Speed
CentOS can operate and function much faster than any Linux-based operating systems, because it is lightweight and runs only the basic versions of software. This is why CentOS system does not go down even loaded with several applications running on it. CentOS programs have lesser security bugs or blocker bugs, which improves computing speeds or prevents systems crash.
Reliability
The CentOS does not require any additional system updates frequently like the other Linux Based operating systems. Hardware upgrades for CentOS are developed to be concurrent with Red Hat Enterprise Linux system upgrades that CentOS is based on. CentOS is upgradable every 5 years, other Linux based system have shorter support cycles ranging from 18 months to 3 years.
Virtualization
CentOS has Xen Virtualization, where you can run a virtual PC on your host server that shares its CPU and memory. Multiple copies of CentOS can be run from a server on the same hardware. You can host guest operating systems like windows because it supports hardware virtualization.
CentOS Desktop /Server management Support Services At Quintet
Quintet provides support for CentOS Desktop/Server management. We provide efficient systems administration which helps in faster problem resolutions and access to experts when you need them. We offer support for CentOS Landscape and systems management tool available with CentOS Advantage. Our 24*7 support team ensures smooth running of your office CentOS desktops, servers and cloud instances cost-effective and efficient.