Nagios Monitoring Services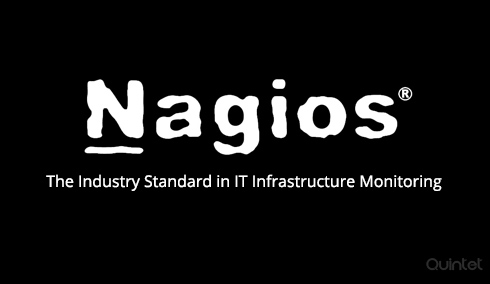 Nagios is one of the powerful open source monitoring systems that helps organizations to track and resolve IT infrastructure related problems before they affect critical business processes. Nagios was First launched in 1999, and now it has grown to include thousands of projects under the Nagios community world wide. Nagios Enterprises, officially supports the Nagios community through their different commercial products and services. Nagios helps in monitoring the entire IT infrastructure which ensure all the applications, services, systems, and business processes are running fine. On detection of failure of any service, it alerts the administrator. This will help in timely resolution of the issue so that the business is not affected due to the outage.
Our experts can install and configure Nagios to monitor all vital IT infrastructure components.
Nagios sends alerts when critical infrastructure components fail and recover, providing administrators with notice of important events. Alerts are delivered via email, SMS, or custom script.
On acknowledgement of alerts, the administrators can begin resolving the issue and take necessary steps to prevent the issue from recurring. Alerts can be managed and send to different groups
Reports provide historical records of suspension of Operations, notifications and occurrences and alert response for later review.
Reports and capacity planning graphs allows us to foresee the necessary infrastructure upgrades before any failure.
Nagios Monitoring Services at Quintet
We undertake setting up Nagios and configuring it as per requirement. In case of inadequate resources to keep the network monitored at your premise, we at Quintet solutions have a team of dedicated and qualified Engineers who will keep your IT infrastructure monitored and running seamlessly. Please feel free to contact us and get your services monitored responsibly.
Our Nagios experts are well trained and are specialized in Nagios customization like
Nagios Installation and Configuration
Bulk modifications for Various Hosts/Nodes.
User-specific configurations for Nagios Alerts and Notifications.
User-specific monitoring preferences by configuring Multi-tenancy
Dashboard creations and custom views for Nagios as per customer needs.
Resource utilization and performance tweaking using Nagios
Advanced Nagios monitoring via 3rd party plugins as per custom requirements
Customized plugin development for custom Nagios monitoring needs.