Munin Installation , Configuration & Support Services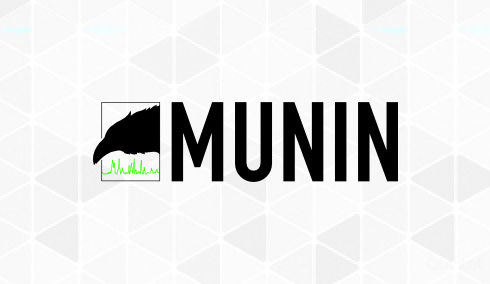 Munin is one of the most popular, stable, monitoring tool developed in perl language. It is based on the excellent RRDtool. Munin surveys your computers and store the information gathered and display them in graphical presentation on a web interface. Its emphasis is on plug and play system capabilities. Using Munin we can easily find the performance of our computers, networks, SANs, applications, weather measurements etc. It makes it easy to determine "what's different today" when a performance problem crops up. It makes it easy to see how you are doing capacity-wise on any resource.
Munin uses the excellent ?RRDTool and the framework which is written in Perl language, while plugins may be written in any language. The Munin system has a master and node architecture in which the master connects to all the nodes at regular intervals and asks them for data.Then it stores the data in RRD files, and (if needed) updates the graphs. One of the main goals is that we can easily create new plugins (graphs).
The Munin system has two components: a master component often referred to as simply "munin," and a "node" component, or "munin-node," which collects the data and forwards it to the master node
Munin Installation , Configuration & Support Services at Quintet
Quintet Offers Munin Support in India via remote administration by qualified Engineers around the clock to ensure customer requirements are met. Our expert Engineers are well trained in Munin Customizations such as.
Installation and Configuration of Munin on various platforms
Modifications for Various Hosts/Nodes.
User-specific configurations for Alerts and Notifications on Munin.
User-specific monitoring preferences
Come to us and let us configure Munin for monitoring your system more efficiently.