Duo Security Integrations Services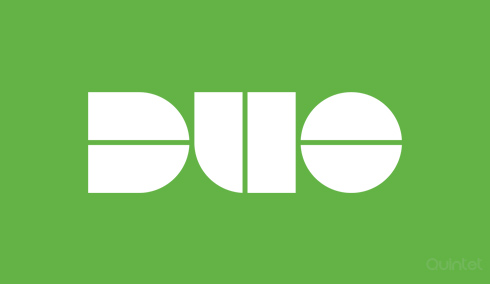 Duo Security offers security measures to make use of mobile phones for securing the logins, protecting the company from account takeovers, by using the two-factor authentication method. Duo Security's hosted two-factor authentication provides a strong, scalable security to various big and small organizations to manage the logins securely. Duo provides high-availability architecture using a centralized management, with self-service enrollment, with the aid of an intuitive web interface along with interactive secondary login and reduces the expensive hardware costs, complexity, and confusion associated with traditional two-factor systems. Deploying two-factor authentication using traditional method is expensive and time-consuming. Duo Security reduces this barrier and helps in the deployment and provides a fast secure and reliable two-factor authentication method.
Self-Enrollment
The Duo self enrollment process is designed for ease-of-use and simplicity which reduces the support and training burden on staffs in an organization. Two-factor authentication deploys in traditional way, makes them expensive and time-consuming and its required hardware to installation, distribution of tokens. Duo Security lowers this barrier and expedites deployment with self-service enrollment.
Choice of Authentication Methods
Users can choose the authentication method each time they log in. Duo allow flexibility and choice for deploying an authentication solution that works for everyone in your organization. Duo supports all types phone from smart phones (all platforms) to land-lines and allow users to authenticate with or without cellphone services. It also support hardware tokens for users.
Powerful User Management
Duo Web-based administrative interface allow you to easily disable users, revoke credentials, audit access by users and groups. Administrators can get real-time fraud alerts when users report potentially fraudulent logins via phone call back It can lock out users after a specified number of invalid logins, pass-code replays or Duo Push. One-time-use codes can be generated for all users and these codes expire after a period which is defined by the administrator to prevent the misuse of the these code.
Secure by Design
Duo Security takes privacy and reliability very seriously. The Duo Security's service operates completely independently from primary authentication, which means the personal identifying information or users' passwords are not visible by Duo Security's service.
Duo Security Integrations Services at Quintet
We at Quintet solutions provide you with the Installations and configurations for Duo-Security on your servers/mobile devices for authentication and helps you to secure your account logins. We can also assist you with the API integrations according to your requirements.