DirectAdmin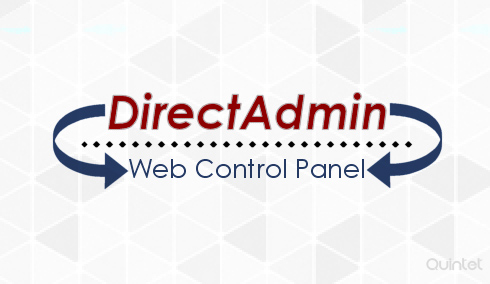 DirectAdmin is one of the widely used web-based hosting control panel designed to make website administration easier. DirectAdmin is compatible with almost all versions Ubuntu and Debian, Red Hat, Fedora Core, CentOS, FreeBSD, Red Hat Enterprise Linux etc. Directadmin offers user friendly features to manage email accounts, FTP accounts, DNS, Files, statistics data, subdomains etc. The file manager allows you to fully interact with website files allowing you to upload, edit, copy, move, rename, delete and change permissions. The control panel makes database management easy for those lacking in-depth knowledge of the topic. Users can perform database modifications like adding removal and assigning privileges for databases along with other operations like, updating database credentials, updating scripts with the database details and accessing phpMyAdmin.
Using the backup tool users can choose what to backup (website data, e-mail data, FTP data, MySQL databases), schedule them on particular time, storing backups and restore data from a backup. It enables Users to install SSL certificates, use the server's shared certificate and even create a self-signed certificate. Users can also use the advanced tools like cron jobs, custom error pages, Directory Password Protection, mime types, and apache handlers, and enable site redirection and domain pointers.
DirectAdmin Support by Quintet
We have server Engineers with more than a decade long experience in web hosting industry. Our team works around the clock and we can be at your service, at any time zone. We can render services from setting up a fresh server with Directadmin installed and configured in it, as well as harden the server with advanced security tools to go live. If you have countless number of servers which needs attention we can scale up the team to meet your requirement. We can get the server administration tasks done promptly as well as interact with your end customer through live chat or ticketing system and get their issues sorted out, providing them a pleasurable experience of enjoying the services you offer.