Yahoo Merchant Solutions In India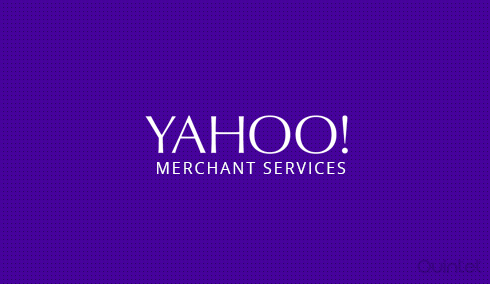 Yahoo Merchant Solutions is the complete package of E-commerce solutions by yahoo and it can be managed by someone who does not have any experience in web development. The main advantage of yahoo merchant solutions is that it provides a complete solutions for managing a store . Along with providing options to update data by using APIs Yahoo ecommerce solutions also provide an option to import product details from external resources. In some cases product details are updated from product feeds provided by product dropship providers like D&H.
The complete Yahoo Store for Your Business
The Yahoo merchant solution from Quintet will help you to run a successful ecommerce website. It consists of the latest yahoo store features that are required by the e-business owners in order to compete with the best in the industry.
Yahoo store is one of the most reliable platform.
All ecommerce website owners require a platform that offers dynamic solutions to do well in the world of online shopping.
Ecommerce business is now easier than ever before with the unique intuitive Yahoo Store platform.
Yahoo's approach in product showcasing is extremely conducive to selling your products and or business online.
Ecommerce stores built by our developers are secure, reliable, and scalable ecommerce platforms for E business owners.
Yahoo Merchant Services Integration at Quintet Solutions , India
Yes, Yahoo merchant solutions provides step by step procedure to setup an online store and they provide simple interface to configure your store. Quintet comes into action when your store needs extra features that is not included along with Yahoo merchant solutions. We can also help to customize your storefront design which is very important in user engagement. Our skillful design team will help you to craft responsive store templates which put you ahead of competition. Also our developers are experts in yahoo RTML templating system to generate custom templates to be used with yahoo merchant solutions stores which will help in promoting your brand. Our Team members are also experts in integrating Ecommerce solutions like Yahoo merchant solutions to 3rd party services like Product Search Engines, Payment Gateways, Shipping Service Providers and drop ship providers.
Build a new store using Yahoo Merchant solutions.
We can help you to setup your new online store using Yahoo merchant solutions. We can also customize your interface with new template design. Other than services offered by yahoo merchant solutions, we can help you to grow your business by integrating 3rd party services.
Redesigning / Customizing your existing yahoo store
Yahoo merchant service store can be created by using interfaces provided by yahoo store. But the options are limited and can leave your store incompetent when comparing them with latest trends on web. We at Quintet can help fix this by Customizing your store to make your brand stay unique.
Building Complex Site Templates
We are experts in creating custom templates for stores built using Yahoo merchant services. Yahoo already provides built in store templates, but to become competent in the market store you will need to have your own custom brand and template. We can help by providing custom templates developed using Yahoo RTML page templating programming language.
Yahoo stores external integrations
For an online store it is an important task to provide product data feed to product search engines. This data feed can increase number of new customers to your online store. Yahoo merchant solutions already provides product data feed for your online store. Product data feeds can vary according to the size and product in the store. We can manage this and can provide data feeds to 3rd party websites by using fewer system resources.