Sage Mobile Payment Integration Services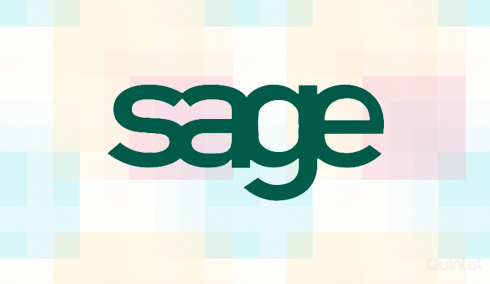 Sage is one of the top most suppliers of business management software services. Sage Exchange makes your business smart by making your payment central. Sage lets you manage multiple payment types across all your payment systems. Its ability to simplify management of payment types has attracted small and mid sized business enterprises. You can save time and effort through consolidation and elimination of redundant tasks and enhance cash flow.
Sage Mobile payments accept payments on your Android or Apple device using your credit card, either by swiping or manually entering. Magtek credit card reader which comes along sage lets you swipe the card, than manually entering the details. Mobile transactions do not bear any additional fees. Security is ensured by end to end encryption for keeping the card details safe at all stages of the transaction.With the inventory control feature you can store the commonly used items for easy access in the inventory list.
Features of Sage Payments which will be beneficial for your business
Sage accepts all major credit and debit cards including Visa, MasterCard, American Express, Discover, Diners Club, JCB, Debit/ATM, and private label cards as well as PIN debit and signature debit transactions.
Sage helps you manage and authorize all your payment transactions, secure your transactions, helps you to receive automatic recurring payments, process electronic checks .
Sage also has a POS device to fit your business needs. It is safe, secure, reliable and has high performance POS terminals and peripherals.
Sage helps you to open up more sales opportunities with your android or iphone at no additional fees thereby increasing your profitability.
Sage Mobile Payment Integration Services at Quintet
Even though integrating Sage Exchange Framework is a hard task, thorough knowledge of Sage Exchange Framework possessed by our developers realise the task in the required time frame. We either use the Sage SDK for iOS/Android or directly call the API provided by Sage. We can get your payment screen customized as well. All you need is to sign up with Sage and pass us your sage merchant keys to us and we can get the payment solution integrated to your android and iOS apps. Our team makes sure that any update in the Sage Library is also reflected in our code.
Using Sage we can have a cost effective, simple web based invoicing and accounting solution. It doesnt matter if you are a startup, mid size business or a large corporate.
Sage has redefined accounting and made it simple, easy and on the go. Sage accounting and financial management tools make your life worry free, and gives you the ability to reach your customers wherever they are.
Sage also offers a whole range of cloud and mobility solutions so that you can take your data with you anywhere anytime.
Sage is scalable and so there is nothing to worry when you find immense growth in your business.
At Quintet we can help you to integrate sage mobile framework into your app , thereby giving you access to a whole range of Payment options – Credit Card, Check, Direct Cash. You can also check void transactions and offer refunds if need be. We are here to help you increase your profitability.