OKPAY Payment Processing Services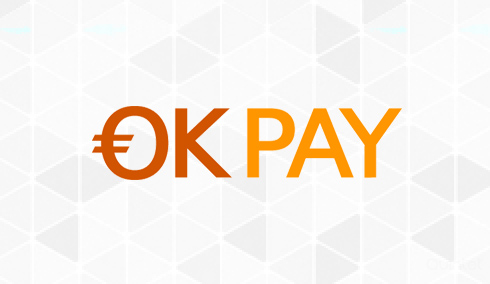 OKPAY is a web based payment system which helps you to breeze your payment processing needs for your emerging online business. OKPAY is one of the leading international eWallet service providers. OKPAY supports a huge range of shopping carts for their transaction needs. OKPAY provides users with a virtual account that allows them to easily load, send, receive and withdraw money as well as make purchases online. OKPAY's payment network is capable of supporting payment options for over 20 currencies.
You will benefit from following features of okpay payment service in your eCommerce site or online store
OKPAY helps you to receive payments in 20 currencies including different e-currencies.
There is an option to set shipping and handling fees and taxes with the price in checkout page.
Charge payments for digital content, services and physical goods and even for donations.
Single payment for multiple items so that the buyer pays only once for several goods and/or services.
Transaction fees can be paid either by the seller or the buyer, depending on your settings.
Your clients can use any of the payment methods that are activated for your business wallet.
OKPAY payment processing services in India at Quintet
You can now easily load, send, receive and withdraw money, convert the world's major currencies as well as make purchases online using OKPAY. Advanced eWallet service ensures that your online transactions are safe and secure without revealing personal and financial data. By using an email address, you can send and receive money cost-effectively. Fund withdrawal is also made simple using options like OKPAY card, OKPAY banking services and cash money transfer system. OKPAY provides a full-featured API that contain a variety of useful tools and instruments to facilitate integration to self-made market systems.
The OKPAY system automates your organization's payment processing. It allows you to accept bank wire and money transfers and all e-currencies real quick. It posses multilingual property with worldwide coverage and support to most of the e-currencies. With deep knowledge in implementing OKPAY in various online applications and payment processing systems, our team of software experts are here to lend a helping hand to you to set this up. They assist in advanced integration using OKPAY API functions and thus you can automatically receive information about payments, check balances, etc., right inside your system. Our software design architects design your web interface for payment and converting the browsers to buyers.We will make you a customized payment system which will surpass your imagination.
OKPAY services we offer here at Quintet in India
Accept Online Payments with ease
Our technical experts at Quintet help you to combine various payment options (wire transfers, e-currencies, money transfer systems, phone payment services) using OKPAY into one platform using a unified financial service for merchants to accept and process payments, making everyday accounting really user friendly and easy .
Digital Wallet Service
It is a secure, free and easy way for the payment processing service from OKPAY. One of the main benefits are a great service and low commissions among others on the market You will never encounter with chargebacks because OKPAY money transfers are non-refundable. Each e-Wallet has its own unique banking details information that can be used for wire transfer funding.
Support for Online Banking
With OKPAY, we ensure that your online banking is safe and secure. International bank transfers with Internet Banking service is made simple and the possibility of creating payroll and mass payments for various internet projects as well as all required financial services are at your disposal.
OKPAY Card
Cashless payments for goods and services, have become an integral part of modern life. The key to these almost infinite possibilities is available in your own hands- OKPAY Card. It is a prepaid Mastercard.
Money Transfer made easier
Now send or receive funds from around the globe without any additional formalities using OKPAY. You don't even need a bank account. Its locations are widely spread in 70 countries and can be found not only in regular banks but also in shopping centers , post offices, etc.