Magtek integration and Secure Payment Services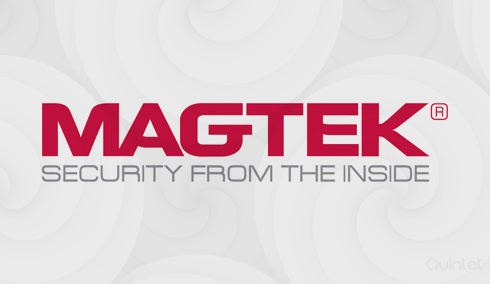 MagTek is one of the main manufacturers of electronic devices and systems for the transmission and security of cards, PIN checks and other identification documents. MagTek has been evolving itself over a period of time, reinventing itself and making the new generation of security centered products secured by MagneSafe. Its products are used worldwide by various retailers, law agencies, hotels, financial institutions and other organizations to provide secure and efficient electronic payments.
MagTek is well known for its dependability, quality, innovation and engineering excellence. Their products are secure card readers, check scanners, PIN pads and distributed credential issuing systems. Magtek very well understand the requirements of the merchants and their needs for security, flexibility as well as their return on investment. By giving strong encryption, secure tokenization, real time authentication and dynamic payment card data, MagneSafe products enable users to assess the trustworthiness of credentials used for online identification, payment processing and other high value electronic transactions. MagTek provides libraries for both iOS and Android
Secure Card Reader Authenticators
Many Businesses around the world rely on MagTek's secure card reader authenticators (SCRA's). With just a single swipe MagTek's SCRA's can capture data and they have flexible options for customers. Magnasafe SCRAs provide dynamic card authentication and encryption of data to protect your customers from id theft and fraud. Magnasafe SCRAs is able to identify fake and counterfeit cards easily.
Card Personalization & Issuance
You can now produce a personalized debit, credit and gift card and verify pin transactions. With MagTek, you card issuance and PIN management transactions are very secure. Not only that , it is fast, reliable and cost effective. Depending on your business it is flexible and scalable to meet your demands both today and tomorrow. MagTek solutions offer the most comprehensive security thats possible.
PIN Entry & Management
MagTek's pin encrypting devices provide trustworthy security solutions, which are reliable and trusted by customers. MagTek's PIN encrypting devices offer the best in security solutions. They are easy to use over a variety of configurations. MagTek's DynaPro and IPAD series offer the most secure PIN solution in the market delivering instant encryption and device authentication. MagTek PIN devices exceed PCI PED regulations and the point of encryption starts from the point of swipe.
Small Document Scanners
Millions of cheque's are processed every day with MagTek's Small Document Scanners. For Financial institutions and retailers of different sizes MagTek's scanners are flexible and accurate. It has advanced features including integrated secure card reader authenticators and color scanning. MagTek's small document scanners fit the needs of a huge range of electronic check applications.
Magtek integration Services at Quintet
Our team is real quick in integrating the Magtek library into apps and reading the data from it. We integrate Magtek SDK in applications for Magtek devices such as iDynamo, DynaPro Mini BLE, DynaPro Mini 30-PIN and audio jack readers under iOS and devices such as BulleT, Dynamag, IPAD, DynaPro, DynaPro Min and audio jack readers under Android. Any updates on Magtek SDK are incorporated in the versions we build.