Google Plus api integration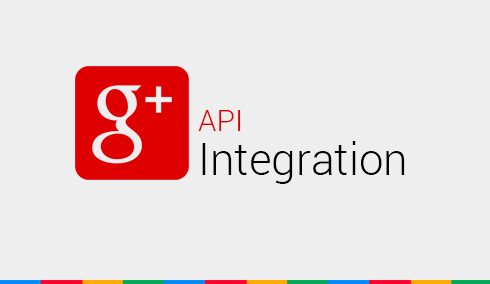 Google Plus is a social networking site under google Inc and its also one of the largest, having millions of daily users. Google plus helps to build new relationships based on user interests. Google offers instant indexing of google plus contents and that makes it easier for user's content to reach the world. Google Plus api gives google plus details through api calls and it uses authorization based data retrieval.
Google Plus Integration Services at Quintet
Our team provides fast and easy implementation techniques with google plus api. We are uptodate with the best method of updations on any type of api change. Quintet considers any new challenge relating to google api integration an opportunity to learn and be better.
Google Plus api services
Google Plus sign in
Google plus offers a secured registration and sign in integration to user's web and mobile applications. It is one of the best replacement for your website account sign in. We provide high security by applying best methods of authorization techniques with api calls. This helps to avoid saving password for each user and help users to easily access and sign in without having to remember a different username and password for the particular website or application.
Content sharing
Content sharing is one of the commonly used google plus feature. Google plus api offers content sharing through the api methods. With the use of share button implementation, it offers instant sharing of posts and this will inturn help better search engine indexing of the pages.
Air Installation
Google provides air installation techniques to users. After google sign in, user can install android application to the android device through the website. We offer the air installation technique with google plus api methods for your application. By doing this user will be able to install the app you have to offer directly from your website than going to the play store which give better acceptance of the app. You can also monitor periodic report of the the number of installs and success rate.
Profile details
Google plus api returns profile details of google plus users, list of people in a collection and authorized user's email id. This can be used to get the details of the users who have registered in your website using google plus. Our API professionals can use the best industry practises to save the profile details securely without violating the privacy policies.
App activities
Google plus returns app activities like comments and app reviews through api calls to users handling their apps through circles. It is also possible to write app activity to authenticated user accounts. It increases the visitors interaction with your google plus content. We help to promote users to write review of your app through web and helps to boost the traffic. Users app activity are posted on their profile and this will be viewed by their friends on their circle. This can help your app gain more exposure when its seen by many.
+1 button
Google plus's +1 button offers recommendation of content through google plus circles. We offer efficient implementation of these +1 button with best configuration. This helps to drive traffic to your website. the +1 button will help your post go viral if the users like it thereby generating more traffic.
Google+ badge
Google plus provides different type of google plus badges including profiles, pages and communities. Our team of experts offer proper implementation of these badges with or without +1 button and follow button. Presence of these google plus badge increases your page's popularity.
Embedded posts
We offer fast and perfect integration of google plus posts to your website and authorized users can comment or follow the posts directly from your site. Including imaging and videos in google plus posts will let you have more visitors and followers.
Follow button
The google plus's follow button allows visitors to add your page to their circles. and it is one of the easiest method for marketing. We deliver properly configured follow button based on user needs. This helps to convert your website visitors to your followers easily.
Snippet
Snippet is a google plus post, that contains page title, page content and a thumbnail image. Quintet offers best methods of snippet implementation and data management which can definitely increase your google plus visitors count.
Get it touch with us and avail the benefits of integrating google plus.