CashU integration services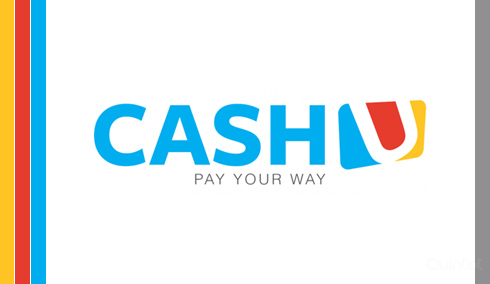 CashU is a prepaid electronic online payment and mobile payment solution provider, that provides secure and easy payment methods on online stores. Mainly designed to serve and support online shoppers in all Arabic and surrounding countries its mainly focused on Middle East and North Africa (MENA) countries. In a region with a population, the credit card access is limited and buying online is still not considered reliable. So the cashU payment option will help sellers, buyers and online business. Now a days, cashU payment option is available on almost all the online eCommerce software. CashU also supports instant mobile recharging.
CashU provides high security on payment process and up to date fraud prevention using AML (Anti-Money Laundering software) system. For every transaction, the strong protection AML system reduces the risk associated with online transaction for both seller and buyer. The main advantage of using cashU is that you do not need to reveal your personal information. Securely pay the transaction without bankcard and credit card information.
Benefits of CashU
Real time transaction report
Prepaid Payment system
Secure Payment transaction
Refund the amount to buyers
No set up and installation charges
Lowest commission rate in Middle east
CashU Prepaid Card
The prepaid card is a physical card with a unique number used to pay payment as offline or online, where cashU is accepted. Use of cashU is more secure than online credit card payment. We can top up the cashU account using credit card or mobile credit, but these features will be available only in selected countries. CashU payment offers to accept payments either via cashU payment gateway or cashU direct.
CashU payment gateway:
Its a prefered solution for online stores and gives extra benefits. Here cashU is integrated on your website and allows buyers to pay the exact amount for the product/service.
CashU direct
Using the cashU direct the buyers directly purchase the products from cashU merchants. In addition, the user can easily load the amount in to the card directly. Also different vendors are providing an option to refill the cards so it will be easy to refill cash on the card.
CashU integration services in Quintet, india
CashU offers their payment gateway integration API. Our development experts provides cashU setup, configuration and payment gateway integration into your existing or new websites. CashU have millions of users and world wide business partnership. When the cashU payment system is integrated into your website the payment page is redirected to cashU server. Here the secure payment page resides in the cashU server. CashU also provides mobile payment page for transaction.
There are two types of payment gateway integrations. Standard integration and Premier integration. The main difference between these two gateways is how the payment data is securely send to cashU server.
Standard integration: The required payment information directly sent to cashU server.
Premier integration: All the required authentication information is sent into cashU web service, After validating the authentication, it will return a confirmation code. Which will then be sent to cashU server to process the payment transactions.