BitCoin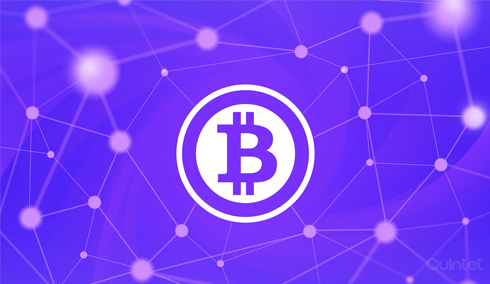 Bitcoin is an experimental new digital currency which is capable of handling instant payments globally. These are digital coins you can send via internet. It uses peer-to-peer technology to operate with no central authority. An open source software, Bitcoin Core enables the use of this currency. The managed transactions and issuing money are carried out collectively by this network.
The Bitcoin protocol opens many possibilities other than the fund transfer from A to B. The most interesting uses of Bitcoin are probably still to be discovered. Bitcoin is free to use since its open source. You can convert your national currency to Bitcoin, and this credit is kept in your online Bitcoin Wallet. This credit can be used to purchase anything which has the Bitcoin checkout option. Bitcoin eliminates the need of expensive middlemen or banks , also there is no limit on the amount of transactions that can be transacted using Bitcoin. Bitcoin in short is a new generation Payment gateway which is gaining popularity rapidly.
Global accessibility
Anyone can make payments from anywhere. Bitcoin allows any bank, business or individual to securely send and receive payments globally at any time.
Control against fraud
Bitcoin ensures unprecedented level of security. It's network offers protection against most prevalent frauds like chargebacks or unwanted charges.The payments are secure and irreversible, meaning that the cost of fraud is no longer an issue to merchants.
Cost efficiency
With no slow and costly middlemen, the payments are fast and secure. Using the Bitcoin network is free, except for a voluntary fee you can use to speed up transaction. Merchants can make and receive payments using the Bitcoin network with no fees.
Point-of-Sale Transactions
In retail stores, bitcoins can be used side-by-side with local currency and credit cards.The merchant will need a point-of-sale device or tablet system to install a program that will calculate the exchange rate and process the bitcoin transaction.
Fast international payments
There are no intermediate banks to make you wait for a long day or two. The international transactions are much faster than you expect it to be. Bitcoin transactions can be instantaneous if they are "zero-confirmation" transactions, that is the merchant takes on the risk of accepting a transaction that hasn't yet been confirmed by the blockchain. Or, they can take around 10 minutes if a merchant requires the transaction to be confirmed. That makes it faster than any other bank transactions. In fact, bitcoins never have any real physical location, so it is possible to transfer as many of them anywhere with no limits, delays, or excessive fees.
Quintet assists you for accepting Bitcoins as payment for your online business
Quintet always follows the emerging technologies. Our expert programmers are keen in updating their knowledge base and they always make sure that our clients are benefited from these technologies. Bitcoins, as a promising currency, have great properties for your consumer transactions. It is totally free and has no fees , this means your businesses can pass the savings on and get a price advantage over other merchants. By facilitating the Bitcoin payment, your businesses can accept payments from any country in the world, with no risk of fraud or chargebacks. Any confirmed transaction is protected by the full hashing power of the network. We offer you the complete solutions for the Bitcoin transactions.
Following are the major Bitcoin payment services we offer,
Setting up Merchant Account
New stores accepting Bitcoin will have the advantage of getting free publicity within the Bitcoin community which helps the overall business. We provide all the necessary support in order to set up and manage your merchant account for the Bitcoin payment. You get the latest Bitcoin merchant account interfaces and Bitcoin wallet applications. You will have the option to accept Bitcoin, Litecoin, Dogecoin and all other cryptocurrencies as they become available.
Integration services for existing online store
Your current eCommerce platform can be catalyzed with the Bitcoin payment solution. Our development team are experts in complex system integration using various third party APIs and they help you to make the benefits out of Bitcoin. Most of these APIs allow you to process invoices and exchange your bitcoins into your local currency at competitive costs.
Micro payment solutions
Bitcoin offers the lowest payment processing fees and hence it can be used to send micro payments as low as few dollars in value. We design creative online services with Bitcoins which overcome many financial limitations. This includes various kinds of tipping systems and automated payment solutions for your unique business needs.