2CHECKOUT Integration Services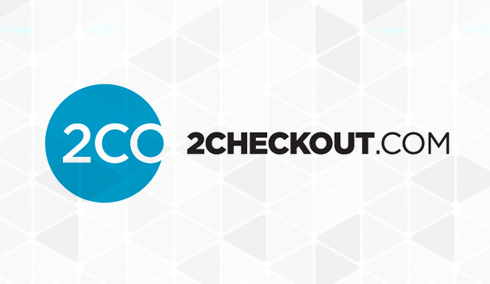 Payment Gateways are used to bridge online world with banking world, so that online transactions can be completed in real time. If a user attempts to purchase an item from your website, it must pass through secure channels like merchant accounts, bank accounts, etc. 2Checkout provides safe and secure payment gateway which makes online purchase a breeze.
Following are some of the benefits in using 2Checkout for your online store –
2Checkout is well famed for its flexibility, simplicity and it is easier to get started and working with 2Checkout.
PCI Level 1 compliance security.
The individual/firm who want to take payment must have a Merchant account. 2Checkout provides user friendly administrative features for its Merchant accounts.
Global card processing capabilities.
2Checkout payment gateway itself is a simplified module, so that it forms a better choice for the needs of small and medium firms.
It provides three checkout methods namely Inline checkout, Standard checkout and a customizable payment API.
2Checkout is spread over 196 countries and relied by about 50,000 merchants, supporting transactions with 8 payment methods. Since 2Checkout is an efficient tool for customer service, Quintet Solutions offers secure online payment options and payment gateway integration using this technology.
2CHECKOUT Integration Services at Quintet
We have dedicated and experienced team of developers who have excelled in handling various payment gateways and integrating a variety of payment options. They have expertise in several programming languages and open source E-commerce frameworks. Thats why they are innovative in bringing powerful ideas and follows the best practices for creating customized solutions in different areas including payment options or online shop. 2Checkout works fairly with most of the shopping carts. It also supports and approves new merchant accounts quickly. By using the features of 2Checkout API, we offer the delivery of secure and reliable online payment solutions with proper error handling techniques.
Online payment solutions for Website or Mobile application
There might be situations where you want to introduce payment feature in various sectors of your business application. Also, the introduction of mobile applications that support payment feature have now become a trend in the field of business enhancement. Our skilled developers have been successful in creating reliable payment solutions for numerous websites and within many Mobile APIs using 2Checkout and other technologies.
2checkout integration with shopping carts / E-commerce applications
2Checkout is very flexible and can be merged with popular commercial platforms like Magento, ZenCart, Drupal Commerce, UberCart, OpenCart and more. Our payment gateway integration experts will help you, adapt 2Checkout features based on your requirements and the electronic commercial platform that you are using. We can also help to integrate 2Checkout features for your custom E-Commerce application. We have a passionate group of online-shop engineers capable of guiding and assisting you for any complex online payment requirement. The final outcome will be a perfect and secure solution created within the given time limit.
Support and maintenance
2Checkout provides efficient security features that enables protection over theft and fraud. We always give prime importance to security while developing payment features. We provide a 24/7 support for handling your issues and new feature requests and will solve the problems quickly without affecting your application workflow.