Yahoo! Local API integration Services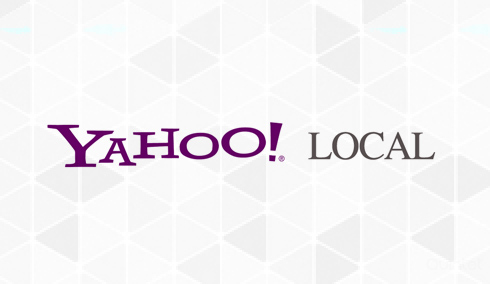 Yahoo Local allows to find local businesses and services and view the results on a map. It can filter results by distance, topic, and other various factors. It has options for reading ratings and writing reviews. It can download event and contact details directly into calendar and address-book applications. Yahoo Local provide us with features such as Local Listings, Local Review, Local News/Regional News, Local Search, Browse by City/State and Local Help. Yahoo Local makes a great addition bringing in location-based relevancy and people's experience about a place.
Yahoo! Local API integration Services at Quintet
Our team has experts dealing with Yahoo Local. We are professionals when it comes to integrating Local Listings, Local Review, Local News/Regional News, Local Search, and Local Help services provided by Yahoo Local. We are using the services provided by various products of Yahoo Local for making both Web and Software applications. We are capable of using Yahoo Local API's for implementing applications.
Yahoo! Local Listings
Yahoo Local Listings gives detailed information of all the businesses to Yahoo Local customers. Our developers are using this for both business and personal means. In the case of business, we make the business listing reach millions of potential users using this service. In addition we advertise the businesses on a minimum cost using this. We also provide options for collecting feedback using the same. In the case of personal usage, we give people the ability to research businesses for a particular place using the service. Two types of listing called Basic Listing and Enhanced Listing is also available. We can show operation information, contact information, information about services provided and products sold and a link to the website in Basic Listing and track information, business information and product information in Enhanced Listings.
Yahoo Local Search
Yahoo Local Search is the web search tool of Yahoo. We use Yahoo Local Search APIs in many web sites for fetching information. Using this we can submit geographically constrained searches against a structured database of local business listings. We have experts dealing with a variety of searches like private label local search, social local search, mobile local search and business owners and local search.
Yahoo! Local News
Yahoo Local News provides us with the information of the surrounding. We make use of services of Yahoo Local News for development. This helps us to develop applications providing local news.
Yahoo! Local Review
Yahoo Local Review enables you to share your opinion with friends, neighbors, and other members of the Yahoo community. By using Yahoo services we help you to rate & review local businesses, services, and destinations and its is possible to develop variety of Web and Software applications using the services. We can help you integrate all these API services so that you can get the maximum benefit from your application.