Nexus Player Development Services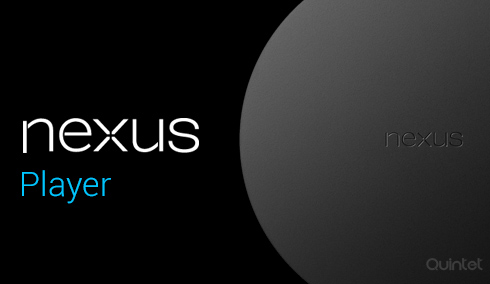 Nexus Player is a simple designed box for streaming content with Google Cast built in. Enjoy movies, games and more on the big screen. ?Nexus Player is a rival for Apple TV and the Roku 3. It is a media player for your home's living room media box. Google now comes to your television sets by supplying Netflix streams to your TV along with Android games and more. Nexus Player is also fully tv optimized and runs on Android 5.0 . Nexus Player is exclusively designed to stream and download video and music from both the internet and your home wifi.
There is also good news for the game players. Google has tied up with Asus to make gaming controls. You can download and store upto 8gb of games on its internal storage and use it for playing it on the tv. Nexus Player comes with optional Gamepad controllers. The Nexus Player also ships with a voice search capable remote in the box. You can use your phone like a remote control when watching compatible apps like Youtube and Netflix .
The Nexus Player looks like a big hockey puck set-top box designed to watch all your movies and play your Android games. Even if you switch off your tv it doesn't end your Nexus Player experience because nexus player in automatically synced with your remaining android devices like the Android phone or Tablet. You can continue watching that movie you were watching on tv, on your phone or tablet because of this feature.
Nexus Player Development Services at Quintet
We at Quintet will help you develop Apps which will be supported by nexus player. We can also help you in optimizing your existing apps for Nexus Player by providing gamepad support for it. We can also help you make Apps which are supported by the Gamepad . If you want to integrate chrome cast support in your app, we will help you in the integration process. Come to us, and let us help you tap this new market of the Nexus player. You can get a quote by reaching out to us at the contact page.