Hire Blackberry Application Developers in India at Quintet Solutions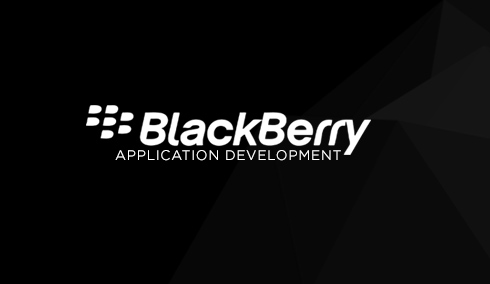 BlackBerry is one of the most successful smartphone platforms which is best known as benchmark for its security standards. It is well known for its qwerty keyboard and blackberry messenger. Ease of development, Platform choice and global opportunity are just some of the reasons to bring your app to BlackBerry. BlackBerry is an open platform that provides a variety of development languages and runtimes designed to fit your skills. Enterprise-friendly features, instant international connectivity and easy access to office applications on the go make BlackBerry the favorite device of businessmen. It has high technical compliance and its features are commendable.
Our developers here at Quintet are well skilled with the creation of Blackberry applications and will provide you with the best application framework that will optimise your business functioning. Our well versed developers optimise the design of the Blackberry application based on your requirement so that the users experience in the application is personalised and has a minimal learning curve. Our team has experience creating powerful apps that can take advantage of such BlackBerry features as GPS navigation, push data, and streaming media, as well as help to extend business services or build games.
Over 50 Dedicated Developers
24/7 Voice and Video Call Support
Complete control over resources
Transparent Development Process
We have vast expertise in developing mobile business solutions, be it the BlackBerry Bold, BlackBerry Curve, BlackBerry Storm, and BlackBerry Pearl to suit your needs. Our Service is innovation-rich, flexible, and cost effective for all your BlackBerry Business and Entertainment Application development needs.
Blackberry Applications
We have a dedicated team for Blackberry Application Development ,they are competent in BlackBerry SDK and JAVA. Along with their technical expertise, Our developers are highly creative and can come up with ingenious ways of transforming your ideas!
Blackberry Games
What began as a strong platform for business communication has now become an equally brilliant gaming platform. You will no longer find BlackBerry devices used only in corporate environments. Gaming enthusiasts find BlackBerry games to be of extremely high-quality and smooth to play. BlackBerry games designed by BlackBerry App Developers in India at Quintet Solutions are set to give a stiff competition to Android and iPhone games with their engaging graphics and optimal performance.
Blackberry Playbook
When Playbook was released last year the BlackBerry applications market grew larger. With the launch of this tablet device, the target audience for applications also increased in number. BlackBerry Application designers here at Quintet aspire to provide users with the highest quality Blackberry Playbook app. Equipped with all the necessary skills and a flair for their craft, our designers who are considered to be the best in business are always keeping themselves upto date
Our BlackBerry Application Development Services Include
Utility and Communication Blackberry Applications
Business and Marketing Blackberry Applications
E-commerce solutions Blackberry Applications
GPS integration
Client/Server Blackberry Applications
Blackberry Native Application Development
Blackberry Catalogue Application Development
Blackberry Web Widget Development
Blackberry Business Apps Development